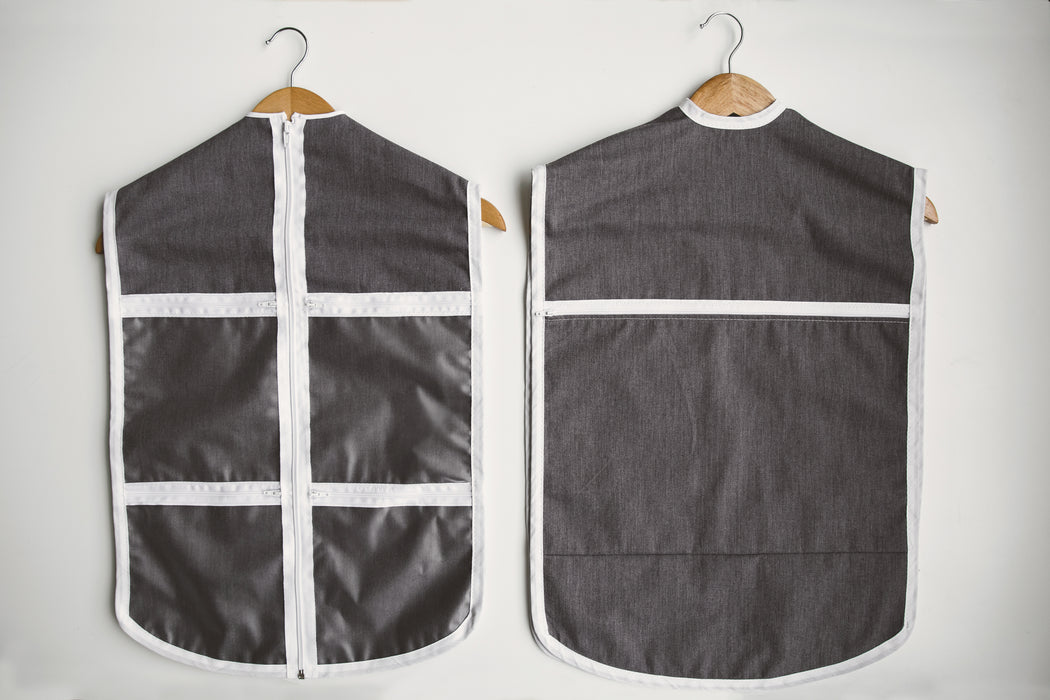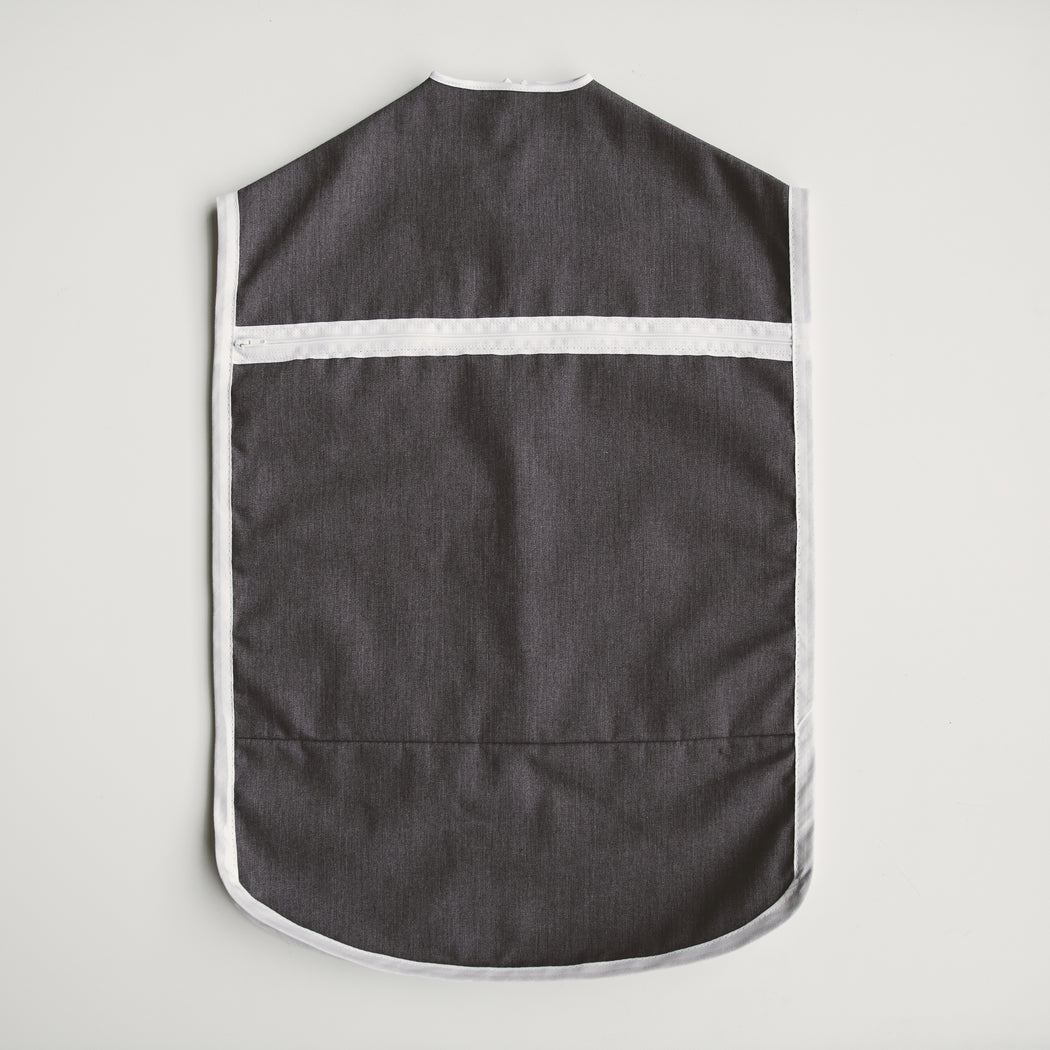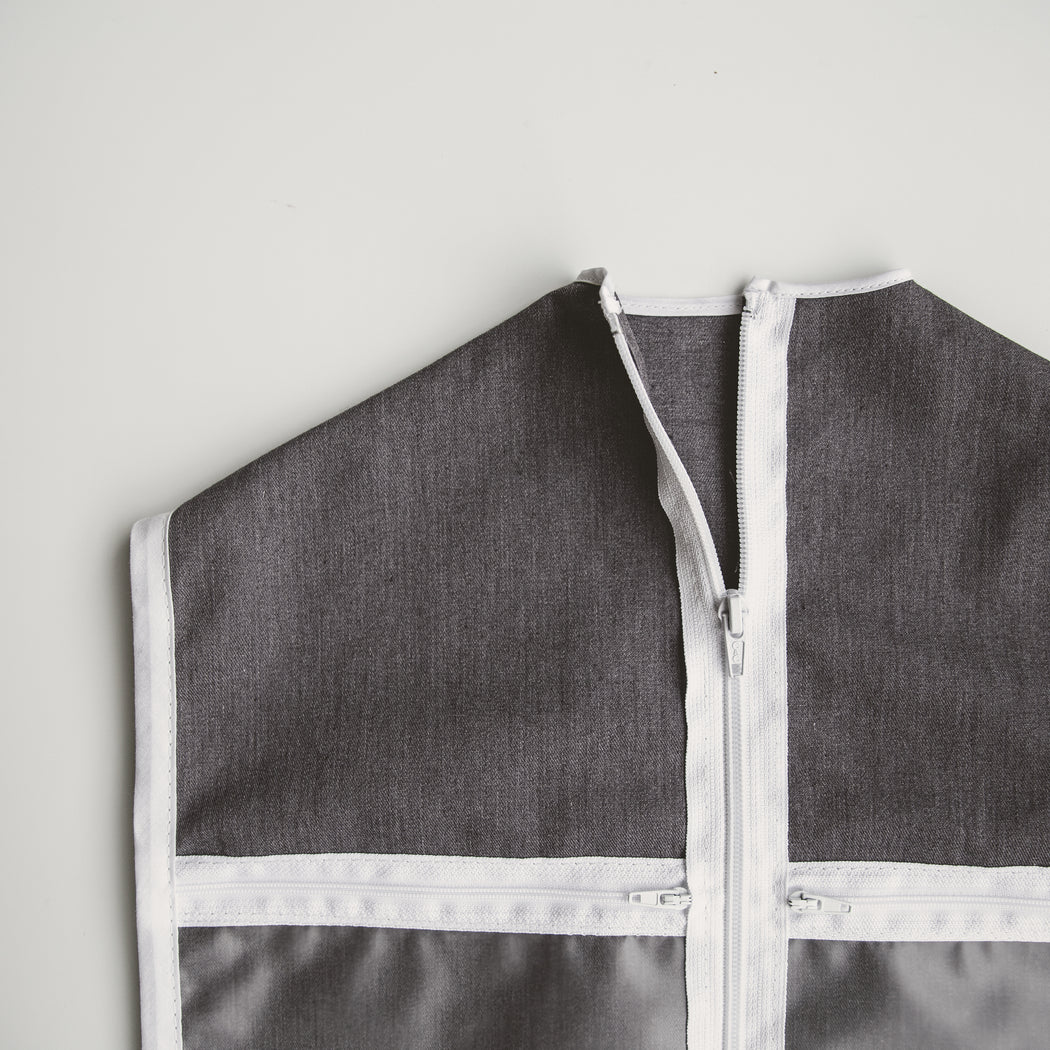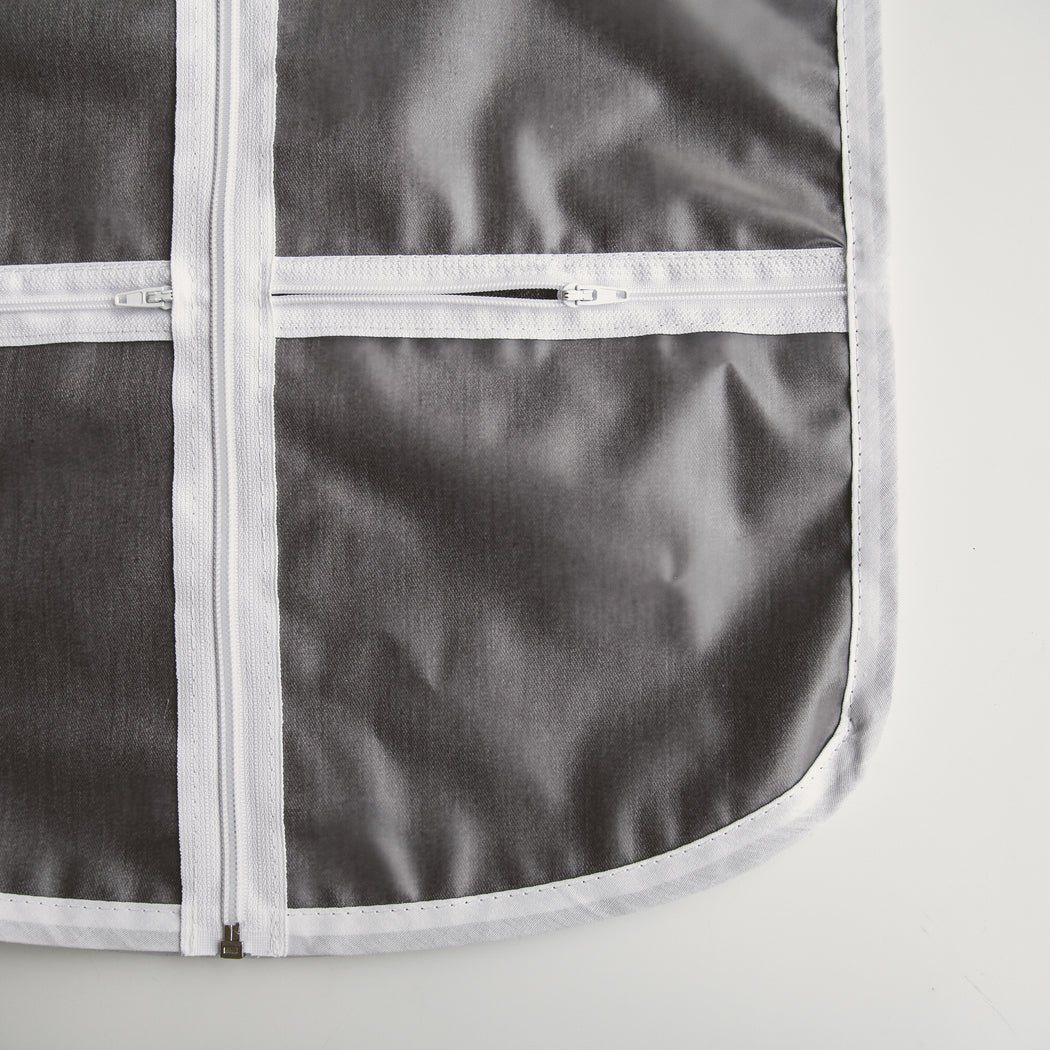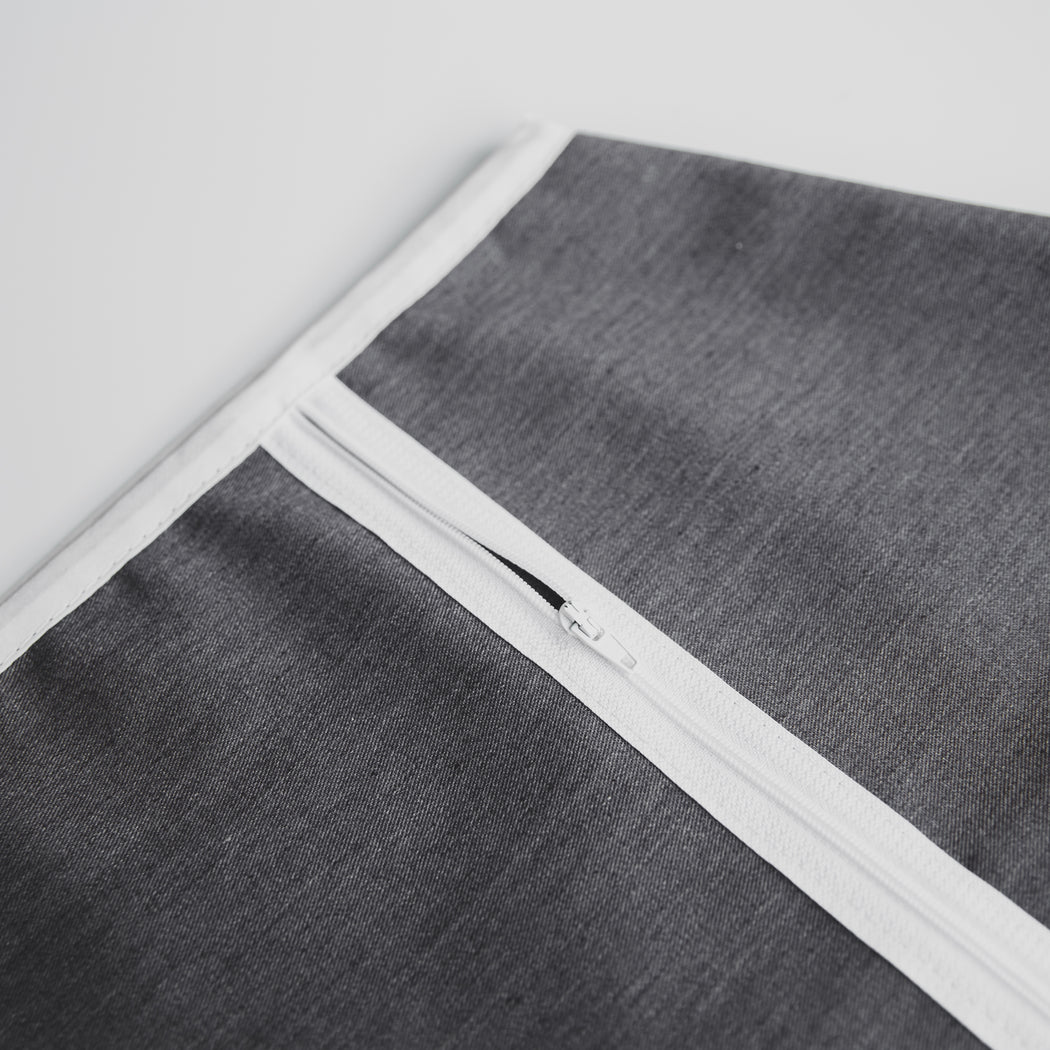 5 Pack Adult Hanger Valet Bundle
Conquer the morning and stay organized every day of the week with a Monday - Friday 5 pack bundle of our wardrobe organizer. 
The Adult Hanger Valet is a hanging outfit organizer that features four, (4) clear and easy to see through front pockets with zippers to keep accessories and jewelry safely secured with an outfit.
One (1) large back pocket is ideal for discreetly organizing undergarments or items not easily hung on a hanger.
The front zipper extends the full length to keep The Hanger Valet and the outfit secure on the hanger.
Made of 65% polyester and 35% cotton twill; 100% vinyl pocket
Manufactured in the USA
Offered in Heather Gray and White with Matte Vinyl Clear Pockets. Also sold as a daily organizer.